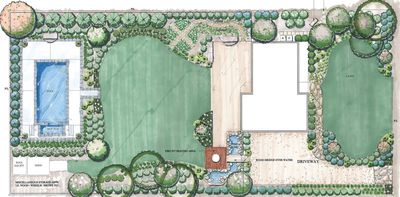 Our Process
We start every project by providing a thorough consultation to understand your goals and the needs of the project. We do this to guarantee that the project is completed according to your preferences. Our approach is to build for the future. An understanding of the lands' strengths is imperative. A comprehensive survey of the existing lay of the land is the next step in our analytical process.
Once we've attained all of this information, we can begin the design process by implementing design values. We incorporate our clients needs into a style of focused simplicity with grace and timelessness in such a way that every element matters. Our intent to ensure such principles as innate harmony, visual rhythm, spacial balance and functionality.
With thorough communication with our clients, budgetary constraints may be determined during this phase of the planning or before. In many instances, clients may not have a budget in place. It may take refining the design and beginning the estimation process toward the end of the preliminary design to establish a budget.
Once the master plan has been completed, construction documentation and bidding begins. During construction, we offer observation services so as to communicate with you that implementation and the intended design elements are moving in the right direction.